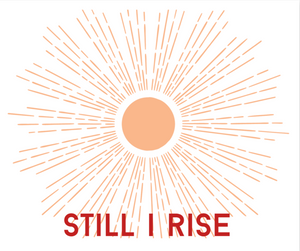 Every morning, regardless of the trials and tribulations, the sun still rises, and so do you. Inspired by words of the prolific Maya Angelou.  

This sticker measures 3 x 2.5 inches and features a fun design created by Scout + Bean. 

A thick layer of durable vinyl protects your circle stickers from scratching, rain and sunlight. Suitable for your car, water bottle, or any spot that strikes your fancy.