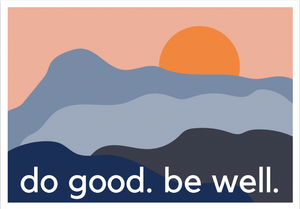 The message is short and simple - do good. be well. 


This sticker measures 4 x 3 inches and features a fun design created by Scout + Bean. 

A thick layer of durable vinyl protects your circle stickers from scratching, rain and sunlight. Suitable for your car, water bottle, or any spot that strikes your fancy.